Updated: 12/10/2020
Subscribe Free to the blog stay up to date with rumors, leaks and super interesting tutorials. I hate SPAM as much as I hate mosquitoes so don't worry, you'll only receive quality posts.
Rumored iPhone 13 release:
Fall 2021
Rumored iPhone 13 Features
Four sizes
Similar to iPhone 12 lineup
One "port-less" model; to drop Lightning connector
MagSafe for accessories and charging
120Hz ProMotion display
Potential four-camera array + LiDAR
Touch ID in the display or power button
Smaller hight in the notch to make it blend better
When will the iPhone 13 come out?
Rumors suggest that Apple will reveal four iPhones in 2021 with camera improvements and perhaps one model with no ports at all.
When it comes to leaks and rumors for nearly a year away, most of the information is derived from supply chain information and patents. Devices this early in development leak from people that work inside Apple very rarely, but now working from home is somewhat difficult to contain leaks, so more information is "known" about the future of the device.
Design
With the introduction of the iPhone 12 flat design we have clear that apple is not going to change its design for next year unless more than 50% of its users start complaining which doesn't seem to be the case. So, iPhone 13 will likely not change the external design much except for an extra camera or some improvement in the notch. Apple has been having their iPhone lines on a 1-1-2 refresh cycle for redesigns because of how their supply chain and design cycles work. The longer they can use a design, the more apple can make new products with the same concept and reuse it.
Will the iPhone 13 have the notch?
As mentioned above, the external design might not change that much except for the notch in some aspect. Either it could be vertically smaller, taking up less space or have a smaller width in general, the problem with this is that reducing the size of the notch will require smaller Face ID sensors. Many users don't like the notch to begin with, so we hope to have this removed and integrated into the screen itself, but that's just a wish.
As of right now, we only have rumors that the notch will be smaller in size (height) so it can blend better into the iPhone lineup.
Cables and Connectors
The main question is: Will the iPhone 13 have no ports?
If we go back to the first iPhone, Steve Jobs ideal was to create a phone without so many buttons and antenas hangin around, Apple continues that ideal today. Analyst Ming-Chi Kuo said in 2019 that Apple was going to release a high-end iPhone in 2021 that offers a "completely wireless experience" with the removal of the Lightning port.
If this was the case, that iPhone would charge only using Qi-based wireless charging, which gives apple time to improve the wireless charging speeds. Another rumors is that the next generation of iPhones (iPhone 13) is going to include something called "Smart Connector", which could allow for charging, data transfer and syncing without a lightning port. Apple currently does a very good job when transferring files via AirDrop so this transition should be smooth.
At the same time, for now the smart connectors have been limited to the iPad models and restricted to some charging accessories, but we all know that apple likes to streamline the technology so if iPad has it, the iPhone will as well. Anyhow,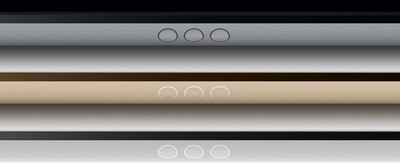 The use of a Smart Connector could complete the transition to a totally wireless system and achieve the true dream of the iPhone, with is going totally wireless and be very minimalistic.
iPhone 13 Camera
Just like the body design, the camera design change happens in cycles and it's not time yet for the iPhone 13 to have such change. We expect the camera design to be carried over to the iPhone 13 lineup in 2021 following the iPhone 12 trend.
Another leaker known as Fudge on Twitter shared an image which created a lot of controversy in the community saying that iPhones in 2021 would have a 4-camera system plus LiDAR. Many said there is 0% chance of this happening, but a known and usually accurate leaker called "L0vetodream" said that this rumor aligns with the leaks.
Here is a photo of how it might look:
On the other side of the leak world we have Ming-Chi Kuo saying that the ultra wide cameras will be improved in the 2021 iPhone lineup with a f1.8 aperture and 6P lens. The current ultra wide lens features f2.4 and 5P, so the improvements will significantly boots the low-light quality photos.
Display
When it comes to display the iPhone 13 has been rumored to have a new kind of display. It's called ProMotion and it would be designed to optimize viewing content. To achieve this, apple would need to stabilize the battery drain with the use of LTPO technology most likely.
When it comes to the refresh rates, everything points to 120Hz , but they must be variable to prevent sudden battery drain. This will function be very likely how the current 5G works, by switching on and off on demand.
Of course, the iPhone 13 Pro Models would have 120Hz refresh rates. It's unclear what would the non Pro models have but very likely not 120Hz.
There is another report that says that LG is going to produce LTPO displays for the "iPhone 13" which would go into production mid-2021.
Now, take into consideration that the iPad Pro has 120Hz refresh rate but as of now it doesn't have LTPO, so it's hard to tell whether the rumor is good or not.
5G
We already saw the implementation of the 5G technology on the iPhone 12 so the chances of this technology being carried forward is 99.9% true. Unless of course it starts giving problems and getting people sick because of some high frequency. Even though the 5G mmWave is only available in the U.S. on the iPhone, Apple said that it could change in future models.
The 5G tech has been said to offer under ideal conditions up to 3.5Gbps download speeds. However, in Miami with T-Mobil it doesn't go above 100Mbs and in some areas it's even slower than 4G LTE.
Biometrics
Even though there are rumors of Apple having the iPhone 13 through some kind of under-screen or power button implementation I do not believe this will happen. Apple take its changes one step at a time and if the notch is redesigned that will be enough for the consumers to buy it, therefore there is no need for Apple to push on the under-screen technology which is unlike Apple. Think of all the laptops, which of them have touch display, besides for business purposes, they are not doing it for a reason, and it won't be different for the iPhone 13, at least for 2021
It is true that the iPad Air 4 has already embedded Touch ID into it, but that's not enough to push it so soon to the iPhone 2021 models, it simply doesn't align to Apple's concept, again this is an opinion.
We don't expect the "iPhone 13" to see a a major shift in design except for the port-less change which would awesome and at the same time very bad when you are on the go. There will be plenty more leaks, subscribe below to stay up to day!
Previous Rumors timeline:
12/14 - Expected to adopt LTPO Technology with 120Hz Display